March 2, 2016
National Equine Health Survey
In just five minutes you can help to secure a healthier future for horses. The National Equine Health Survey (NEHS) is a short, snapshot survey of general horse health that is already helping to make an important difference to the health and welfare of horses and ponies. It is run by leading charity Blue Cross, in partnership with the British Equine Veterinary Association, and with the support of many of the country's leading equestrian charities and organisations.
When:            23rd – ­ 30th May 2016
Where:          Online at www.bluecross.org.uk/NEHS
What:             A short, anonymous survey about your horse's health
Why:               To help safeguard the future health and welfare of our horses and ponies
It takes no more than five minutes to complete the National Equine Health Survey online and all details remain anonymous so there's nothing to stop you registering now.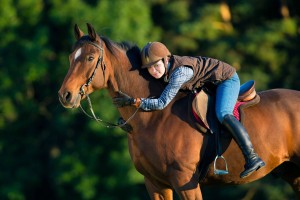 Over the past five years National Equine Health Survey has developed to become one of the UK's most significant endemic disease monitoring initiatives. The results are referenced in leading veterinary and equestrian publications and papers and are regarded as valuable benchmarks for our general knowledge of horse health. Last year survey records were returned for almost 15,000 horses ponies, donkeys and mules.
A key finding in from the National Equine Health Survey in 2015 was that lameness is three times more likely to be caused by conditions such as osteoarthritis in the limb rather than problems in the foot. In addition almost a quarter of horses were recorded as overweight or obese, continuing the upward trend shown in previous years. The consistent pattern of results year on year shows that evidence rather than opinion is now being generated by report, helping owners and experts to understand and improve the health of the country's horses.
The six most notable disease syndromes identified in the 2015 were:
·       Lameness 18% with 13.5% having limb lameness such as osteoarthritis (degenerative joint disease) not relating to the foot,
·       Skin diseases 17.2% (sweet itch, mud fever and external parasites)
·       Back problems 7%
·       Recurrent Airway Obstruction 6.7%
·       Laminitis 6.4%
·       PPID (ŒEquine Cushing's Disease) 6.4% confirmed or suspected
Gemma Taylor, Education Officer at Blue Cross, said: "NEHS is helping us to steer equine welfare awareness, education and research with the sole purpose of safeguarding the future healthcare of our horses. By giving five minutes of your time to complete the survey you can help to make a lifetime of difference."
Zoetis UK Ltd and Dodson & Horrell are generously sponsoring NEHS to help Blue Cross cover the costs of running the scheme. Equestrian organisation that have pledged their support include the ABRS, BEF, BETA, BHS, BSJA, Equestrian Needs, HAPPA, Horses4Homes, Horse Trust, LANTRA, Mare and Foal Sanctuary, Metropolitan Mounted Police, NEWC, Pet id equine, Redwings, Rossdales, RSPCA, SWHP, TBA, World Horse Welfare and WPCS.
Visit www.bluecross.org.uk/NEHS or email NEHS@bluecross.org.uk to register for the National Equine Health Survey. Everyone who takes part will have the chance to win some amazing prizes including a pair of Lister Star clippers, a pair of tickets to the Olympia The International Horse Show in December and a pair of Ariat Skyline GTX boots.  To visit the full list of prizes visit https://www.bluecross.org.uk/125014/Prizes-forNEHS.html