March 2, 2016
Paloma is cough free
Suzanna Bedford was left distraught, when her talented horse Paloma, developed an allergic reaction that meant she was unable to be ridden.  Now thanks to HAYGAIN hay steamers, Paloma is happily cough free.   Here we find out more from Suzanna…
Leisure rider Suzanna Bedford has been around horses most of her life and loved everything about them so when she discovered her horse had an allergic reaction to hay, she knew she had to take action fast.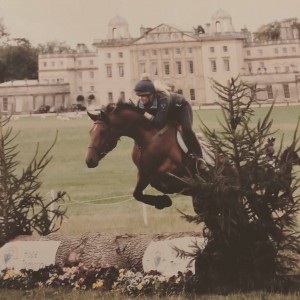 27-year-old Suzie currently owns two horses Harry a retired 17.2hh KWPN ex Grade A show jumper and 6-year-old Paloma a 15.1hh warmblood mare who she bought last June.
Said Suzie: "Paloma is absolutely gorgeous, since June we have had the most brilliant time together hunting, winning her fist ever dressage competition and without fail she makes me smile and laugh every day.
"When I first brought Paloma I had her living out 24/7 so she wasn't eating any hay or haylage. However when the weather turned worse as winter approached we moved from our field to a local livery yard, where she was stabled at night and out in the day.
"Unfortunately two weeks into being at the livery yard she picked up an acute bout of Proximal Suspensory Desmitis causing her to be lame which meant she needed 10 weeks box rest and walking in-hand, as well as shock wave therapy and numerous trips back and forth to the vets.
"During this time I was feeding her haylage as she loves it and it kept her very happy and quiet in the stable.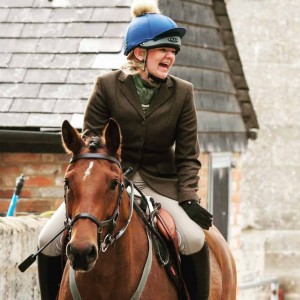 "However the livery makes their own forage and three weeks into her treatment the supply ran out and all the liveries needed to move back over to good quality hay.
"Within 12 hours on hay Paloma began to cough, not too bad at first but over the next week it progressed, you could see her wheezing, she was tucked up and was not very happy at all, it was clear she had an allergy to the hay.
"I didn't want to soak her hay, so I tried making a homemade steamer however it didn't work well and was very time consuming. I had worked on a yard previously that used a HAYGAIN hay steamer, so knew how brilliant they were and decided to buy a HAYGAIN HG-ONE to allow me to feed her dust free hay and hope it would help her allergic reaction.
"I was not expecting such a quick response. We went from thinking about calling the vet to deal with the coughing and wheezing to no coughing at all in one day.  The same day that she ate three haynets of steamed hay.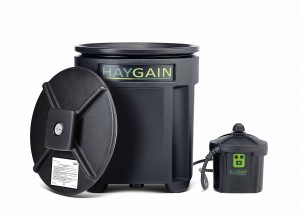 "The benefits are enormous and I will always steam her hay from now on and would recommend it to everyone. It's very compact and super easy to use. It doesn't take long, I just fill up my net as normal and pop it in the steamer whilst I ride her, then they are done. It's so simple.
"I used to event up to novice level but bought Paloma to mainly do dressage as I am not brave enough to jump much anymore . She's got Sandro Hit lines so she should go far. We have just registered with British Dressage and plan on having a good season of dressage."
For more information on the HAYGAIN range visit www.haygain.co.uk